I can't believe we are at the end of the year already! I hope everyone had a great Christmas, I know I did, and you're all looking forward to the new year. There's a lot of great sounding books coming out in 2019 and I've already posted my most anticipated releases list as well as my top books of this year.
Today I will be wrapping up the final month of the year and listing all of the books I read in December. Overall I read 4 whole books, finished 2 I started in November and I'm halfway through one more. So overall a pretty good month.
My edition published 4th October 2007 by Headline Review
Goodreads Challenge 36/50
Distortion by Victor Dixen
Published 18th October 2018 by Hot Key Books
Goodreads Challenge - 40/50
Girl Squads: 20 Female Friendships that Changed History by Sam Maggs
Published 2nd October 2018 by Quirk Books
Goodreads Challenge - 37/50
Published 4th January 2018 by Hachette
Goodreads Challenge - 39/50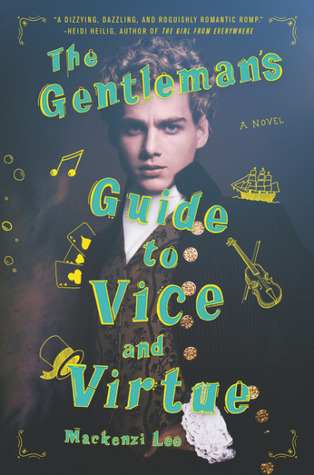 The Gentleman's Guide to Vice and Virtue by Makenzi Lee
Published 27th June 2017 by Katherine Tegen Books
Goodreads Challenge - 38/50
Review - Blog Review
The Twisted Tree by Rachel Burge
Published 10th January 2019 by Hot Key Books
Star Rating - *****
Goodreads Challenge 41/50
Review - Blog Review
I'm pleased I had a 5 star read this month. The Twisted Tree quickly became a last minute contender for one of my favourite books of the year.
How many books did you read this month? Which one was you favourite? I'd love to hear about them.